ACID ROULETTE - DEPOPULATION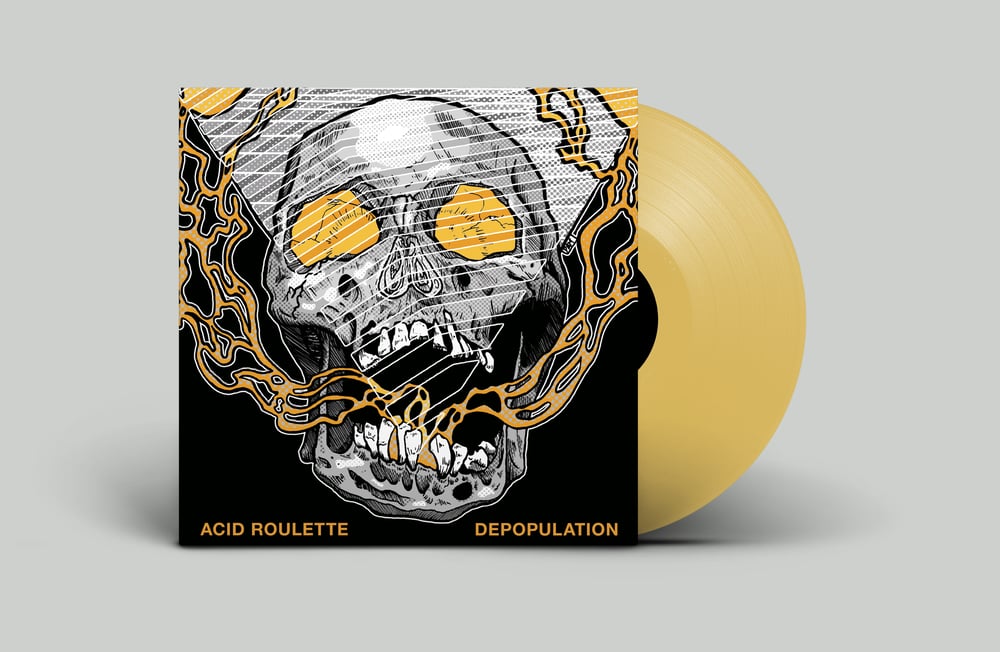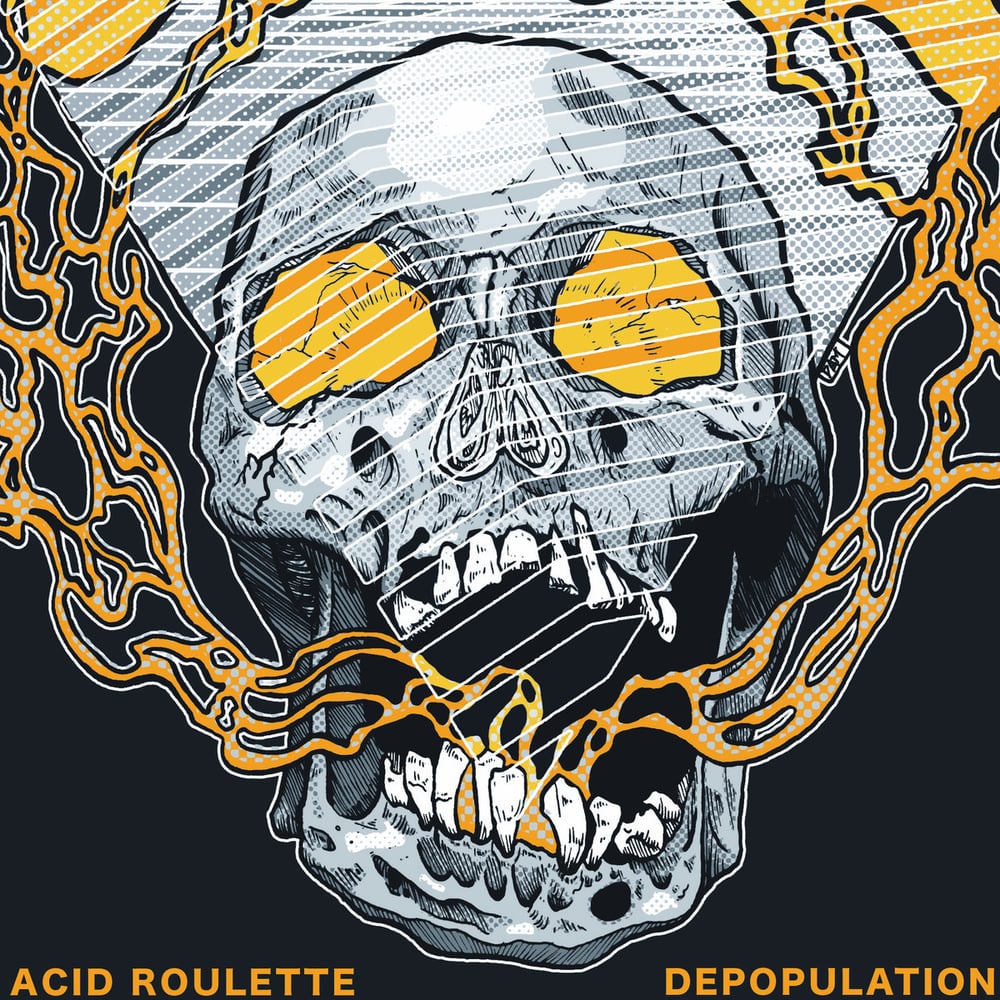 PRE - ORDER GOES LIVE ON FRI 2nd OCTOBER (9AM GMT)............
RECORDS WILL SHIP APPROX FRI 30TH OCTOBER
The first 50 copies come with an exclusive bonus print
LTD to 237 copies on Mean Mustard colored vinyl
Depopulation is the debut release from Acid Roulette, from Austin, Texas, USA.
Acid Roulette were founded in 2019 in an Uber in Austin, Texas.
The deafening power of our dismal times…
This EP is tense and raw. It is an accurate reflection of the times in which it has been recorded.
'…..holy shit, this is really good stuff. A bizarre / awesome mix of The Pretty Things and Hawkwind! And The Butthole Surfers! Really really good band.' John Mcbain, JPM Mastering