£

12.00

GBP
Cegvera - Creations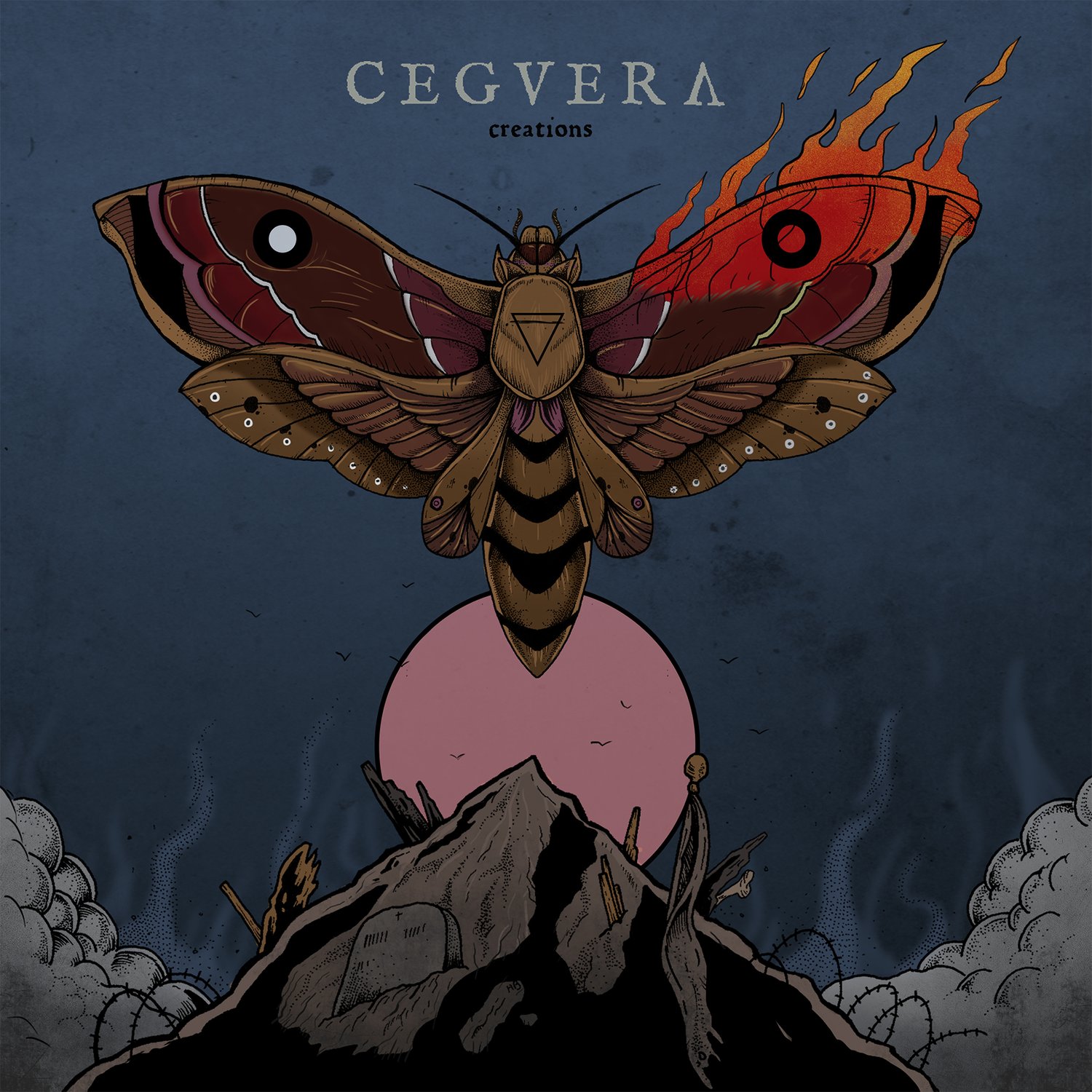 Debut vinyl release from Cegvera. This is the Creations EP.
Strictly limited to 250 copies on 'blue suede shoes' opaque vinyl.
The first 30 pre-orders will come with a bonus individually numbered silk screen poster.
SHIPS OUT WITHIN 3 WORKING DAYS
Cegvera deliver heavy doomy fuzz tinged with political commentary. Just 5 seconds into the opening track 'Centralia' and the windows will be rattling wherever you are. I'll leave the rest of the journey for you to experience for yourself.
Born in Bristol, Cegvera (blindness in Spanish) are – Gerardo Arias (guitar), Aaron Scrupps (bass) and Matt Neicho (drums).
They supported Vinnum Sabbathi during their UK summer tour in July of 2017. They have also shared stage with bands such as Monolord, Valley of the Sun, Tank86, Dot Legacy, Kurokuma, Soden and many more.
Releases:
'Fractals'-2016. Produced by Latch Manghat in Bristol, UK. Released in CD format by LSDR records.
'Creations EP'-2017. Recorded by Josh Gallop (Stage2 Studios, Bath), mixed and mastered by Miguel Fraino (Vesubio 34, Mexico). Available online at 'name your price'. It is gonna be released in CD format (LSDR records) and 12" Vinyl (Dirty Filthy Records) on the 10th of November of 2017. Artwork by Hellbound Graphics (MX).
fb: https://www.facebook.com/cegueraUK/
bc: https://cegvera.bandcamp.com/
LSDR Records: https://www.facebook.com/lsdrrecords/
DIrty Filthy Records: https://www.facebook.com/dirtyfilthyrecords/
reviews:
Psych Insight Music:
https://psychinsightmusic.com/2017/10/17/review-creations-ep-by-cegvera/
Dayz of Purple and Orange:
http://dayzofpurpleandorange.blogspot.co.uk/
Giblog:
http://www.funkygibbins.me.uk/?p=11459
The Obelisk:
theobelisk.net/obelisk/2017/07/12/cegvera-creations-ep-release/
Outlaws of the Sun: outlawsofthesun.blogspot.com/2017/07/cegvera-creations-ep-review.html
Roundtrip:
roundtrip.space/post/162977973974/cegveras-new-creations
Monolith:
www.themonolith.com/music/review-cegvera-creations/
ScoreAV (French):
www.scoreav.com/cegvera-devoile-nouvelles-creations/
La habitación 235 (Spanish): www.lahabitacion235.com/musica/noticias/creations-lo-ultimo-en-armamento-pesado-como-segundo-ep-de-cegvera.html