FABRICCIO DE LA MORA - ENTROPY DEATH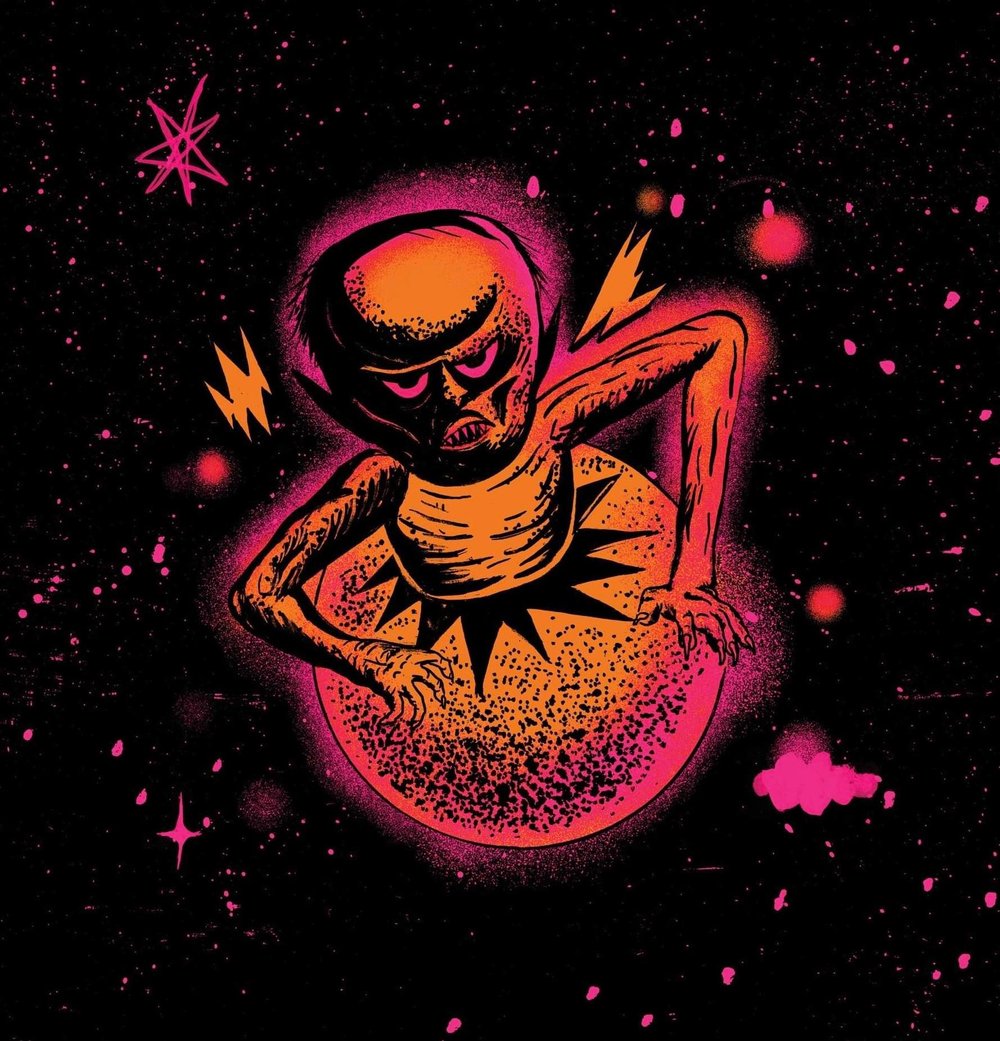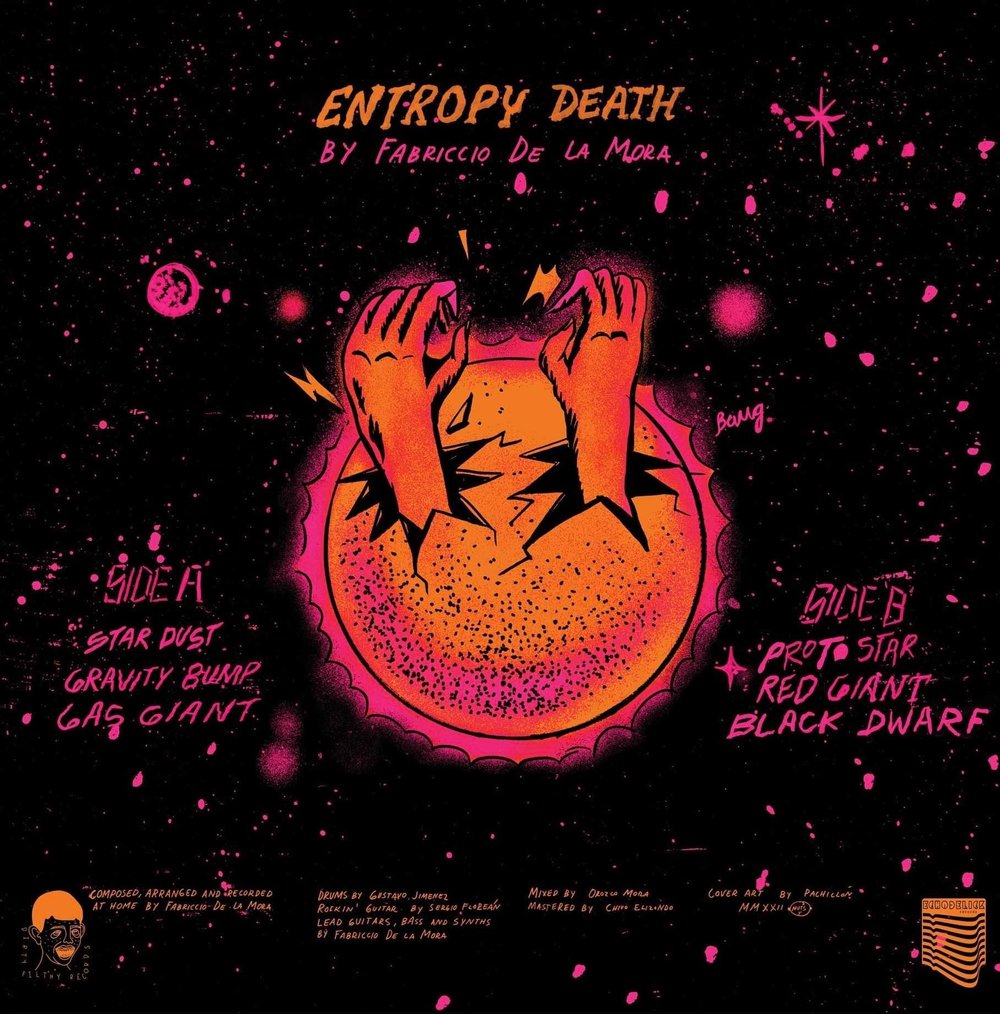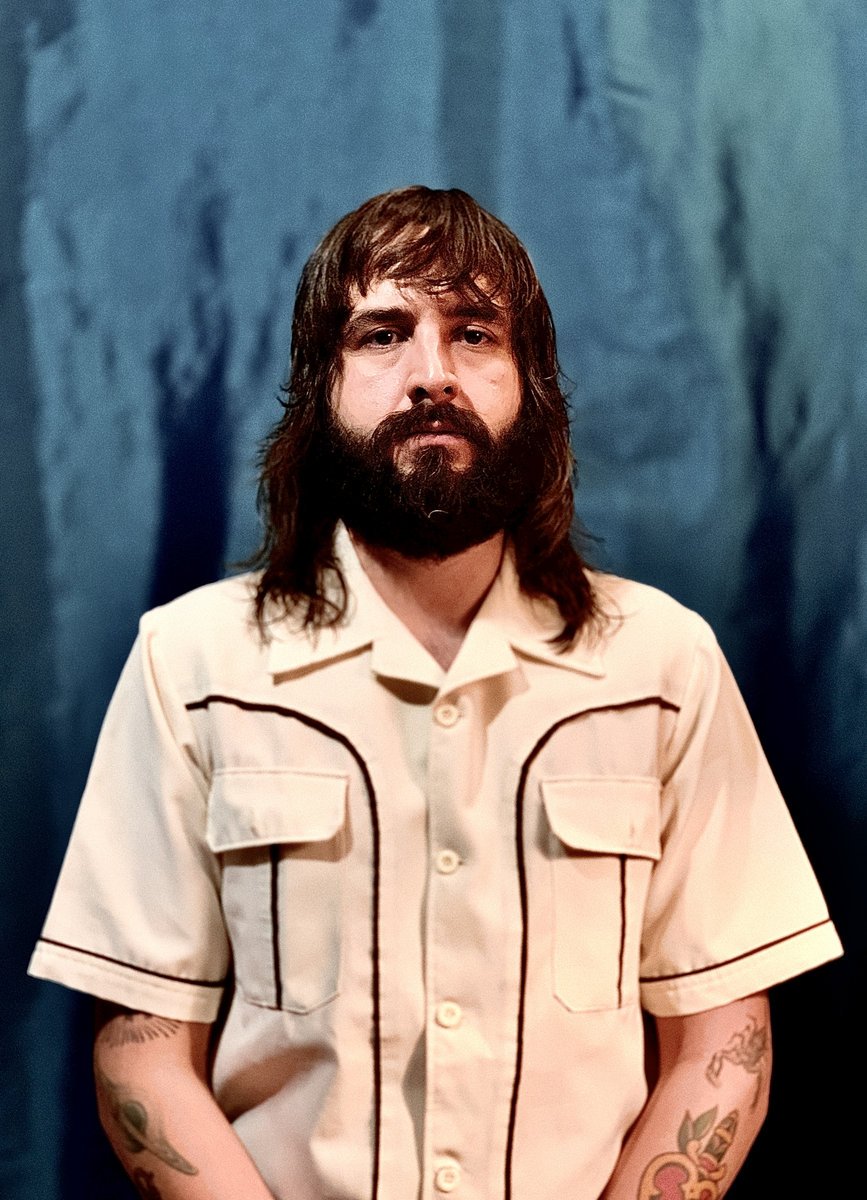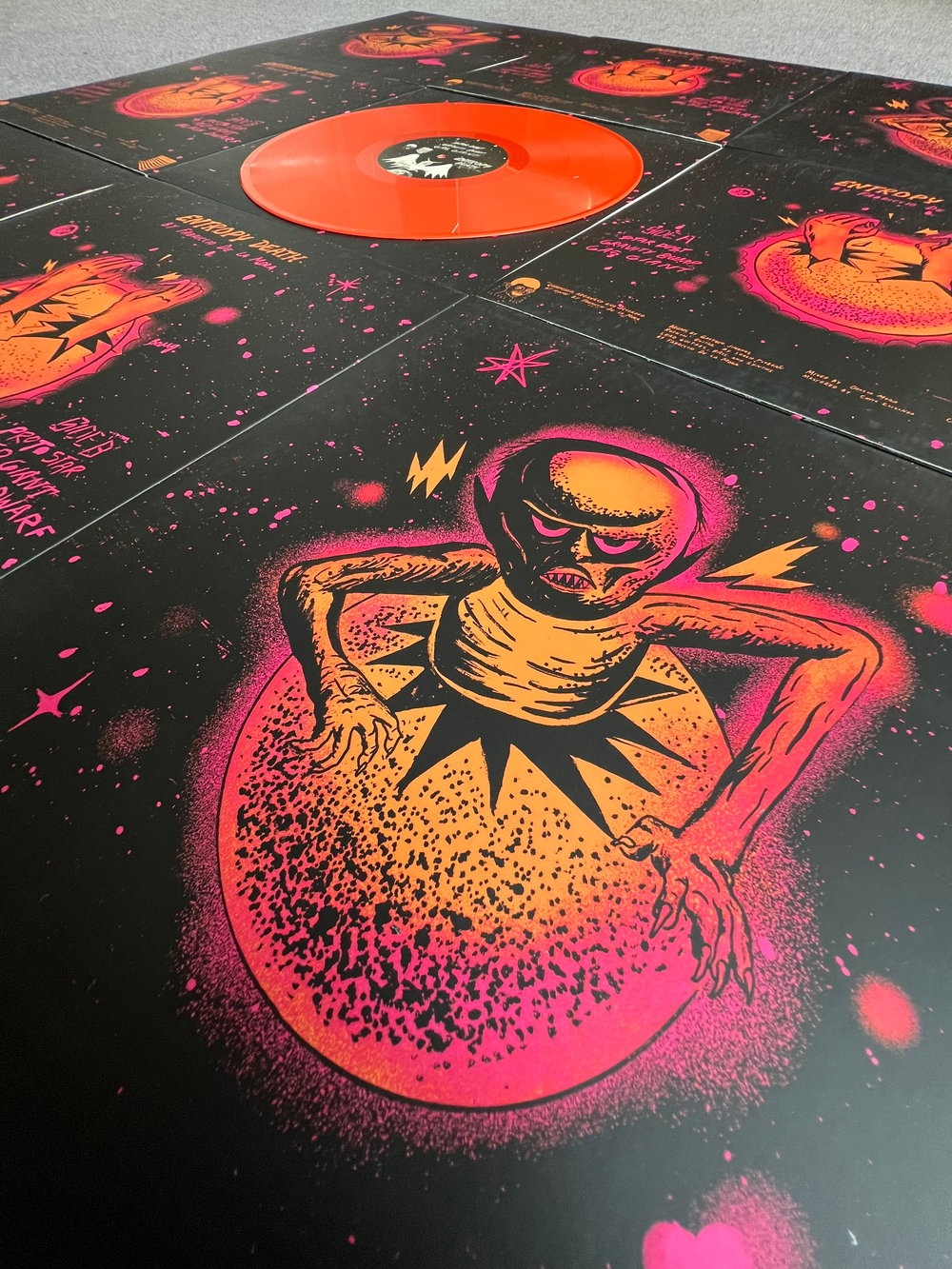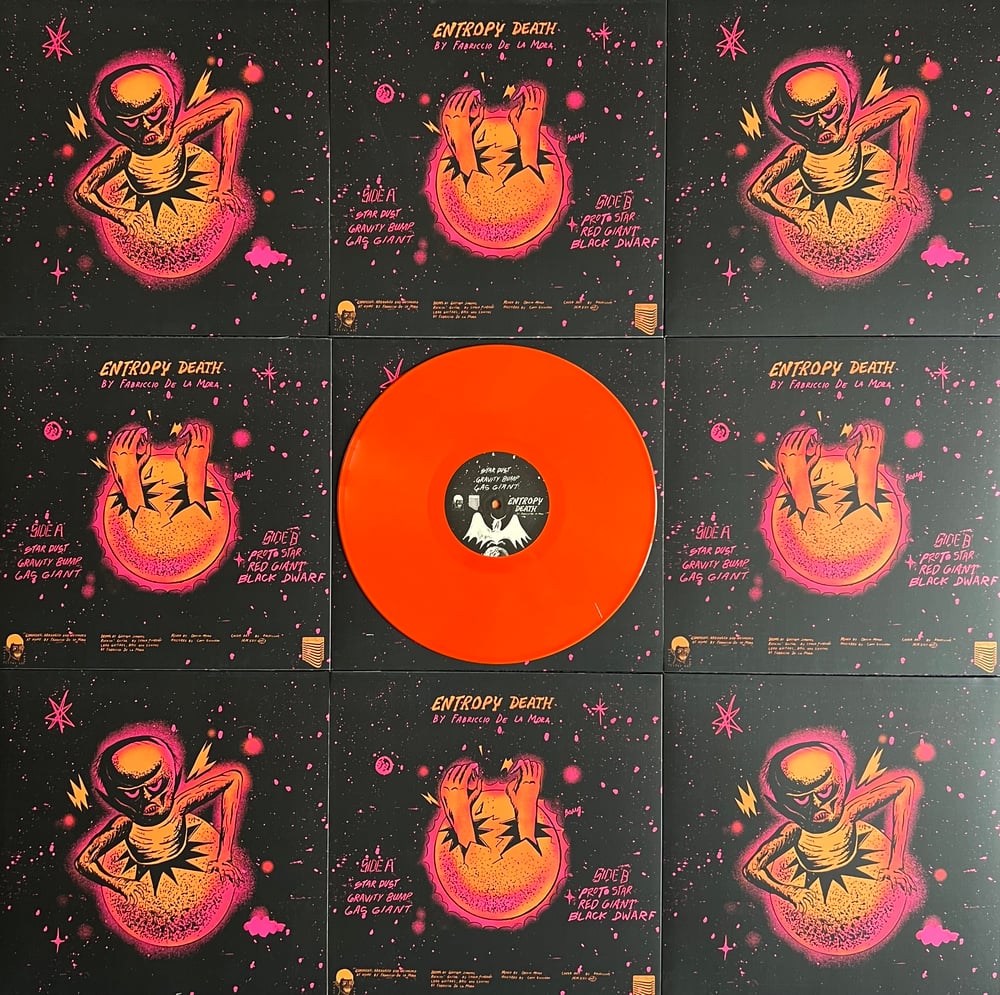 LTD to 250 copies on solid orange Vinyl with A5 exclusive insert.
ORDER FROM FRIDAY 2ND DECEMBER
RECORDS WILL SHIP SHORTLY AFTER ….
PLEASE NOTE THIS IS A SPLIT LABEL RELEASE WITH ECHODELICK RECORDS IN THE USA
WE WILL ONLY HAVE 110 COPIES FOR SALE (For Stateside orders please order direct from ECHODELICK)
This album is an interpretation of the different stages that constitute the death of a
supernova, as well as the hypothesis of the heat death of the universe.
Both of these hypothesis stem from the second law of thermodynamics, which states that entropy tends to increase in an isolated system. If this system lasts enough, eventually energy would evenly dissipate, cooling it off.
Compared to the previous album, Entropy Death constitutes a more hardcore punk
approach to kraut rock, along with a few other unorthodox rhythmic sections that give the album a singular yet original grit.
Entropy Death was composed, arranged and recorded at home with the help of Gustavo Jimenez on drums and Sergio Florean on electric guitar.
About Fabriccio De la Mora
Entropy Death is De la Mora's 2nd solo album. Emitting from Guadalajara, De la Mora's endeavor is to create futuristic landscapes that could be played in alien surgery rooms, spaceship pursuits, martian extreme sports events, et al.
These compositions are being presented live as a group named El Nuevo Conjunto
Musical de Fabriccio De la Mora (the new musical group of Fabriccio De la Mora), that includes the support of the artists Gustavo Jimenez, Sergio Florean, Erick A. Torres, Alberto Ortiz, and Fausto Arellano.