Megaritual - Dreamfeeder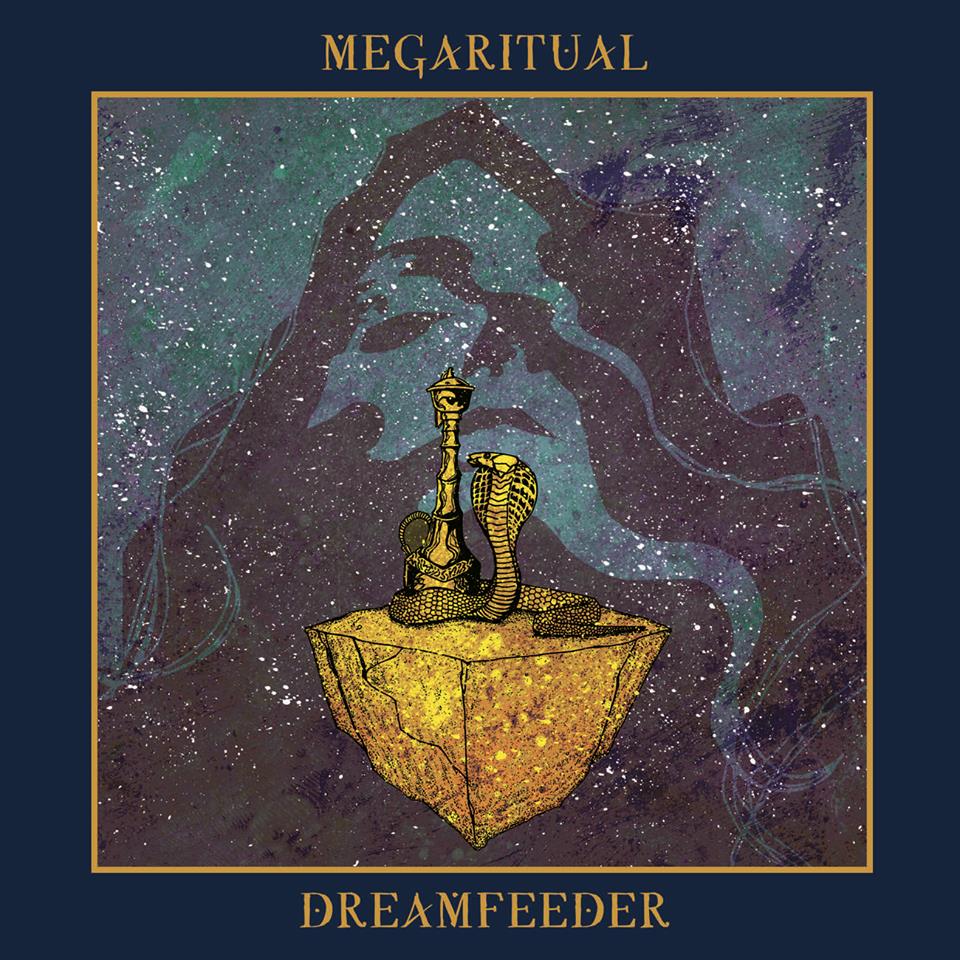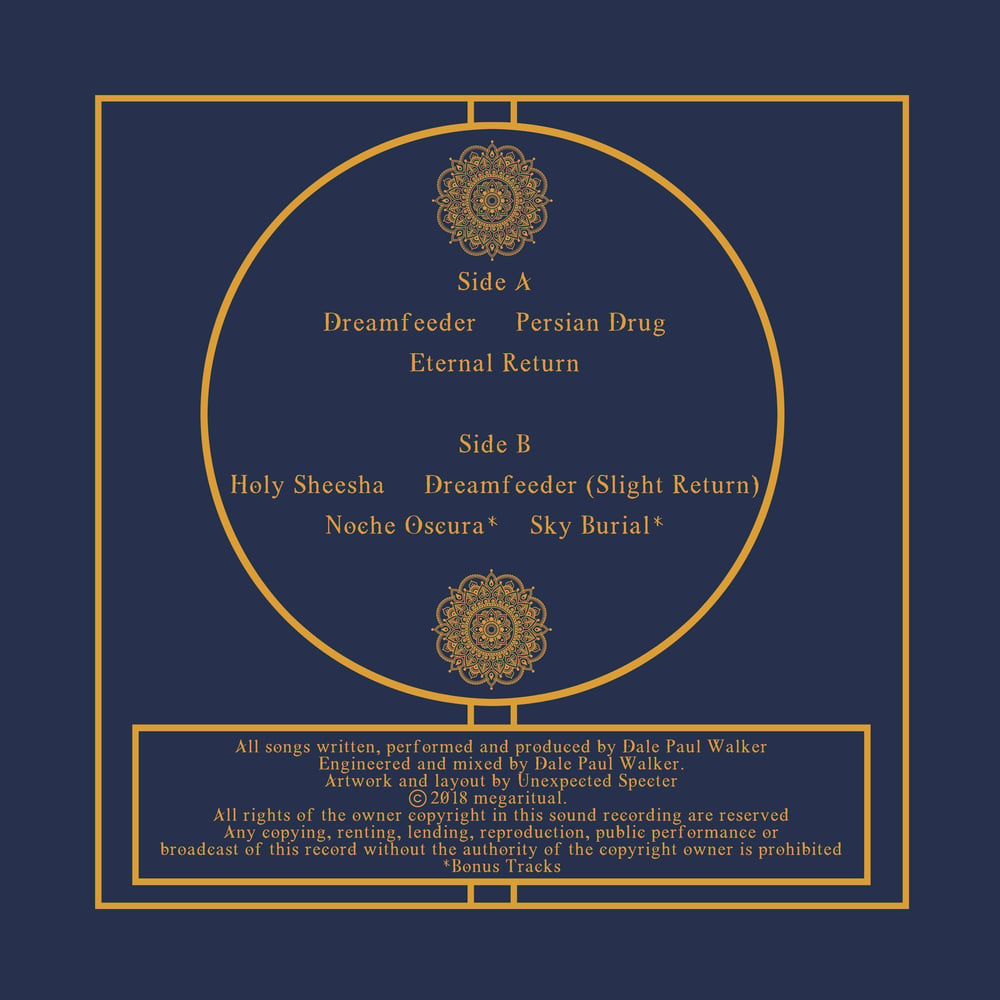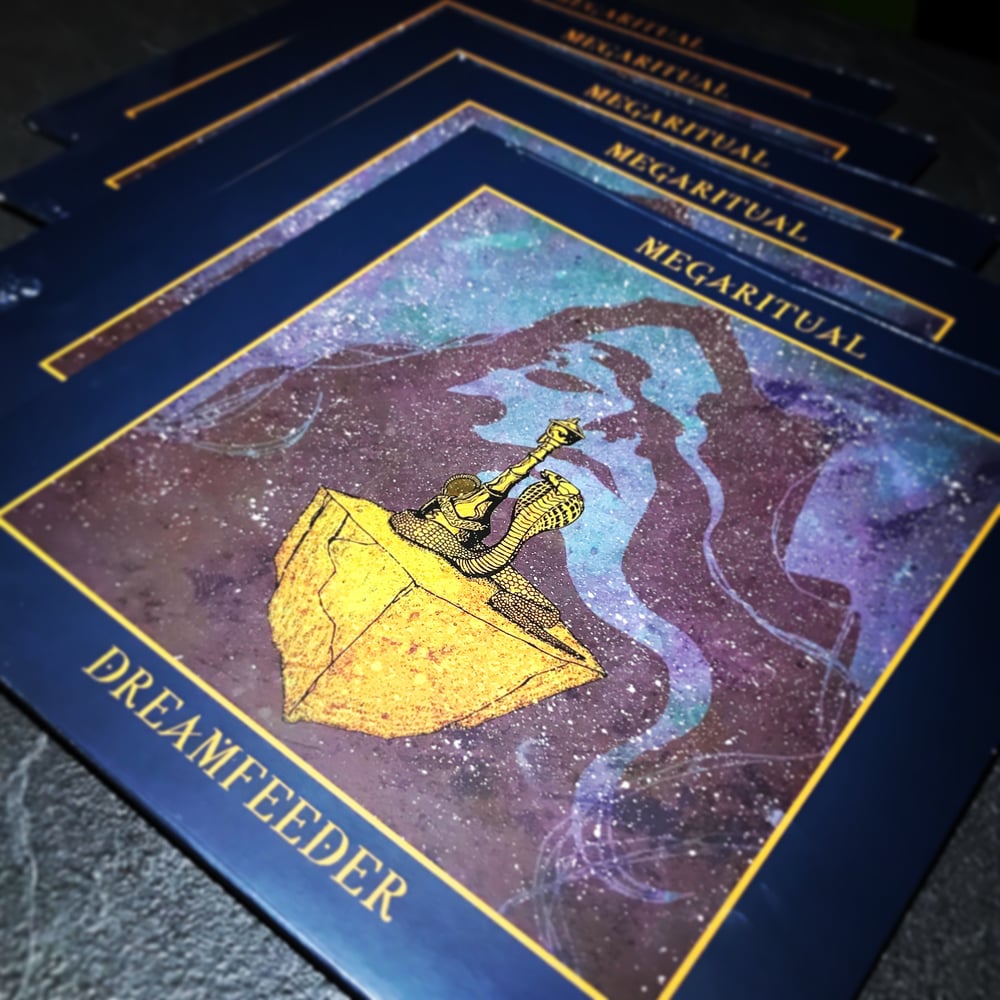 PRE ORDER NOW
For Dirty Filthy Records latest release we bring you Megaritual - Dreamfeeder the solo project of Australian multi-instrumentalist Dale Walker.
Having released this in its original format at the end of 2017 this LP now comes with two added exclusive vinyl only tracks (Noche Oscura and Sky Burial).
As well as this solo project Dale is also the drummer in the band Drug Cult and releases music under the name Sun Of Man.
All recorded in his home studio in New South Wales, Australia.
Also with re-imagined artwork and ltd to 238 copies pressed on random coloured eco vinyl.
Listen here - https://megaritual.bandcamp.com/